In the technological world of web hosting, with so much competition, if you're not careful you can either end up overpaying for services/features you don't really need or you could end up underpaying, getting a low spec server and ultimately end up putting your project at risk due to lack of resources.
If you've ever searched for a new web host then you'll know how many people/companies are out there that offer it and how similar each of those companies is in terms of their offerings and price points.
Whichever host you choose, you'll no doubt end up with the same kind of package you could find at a hundred or so other hosts so how do you know who is best and how do you know that you're choosing a package that will ultimately suit you ever need.
Is Shared Hosting Worth?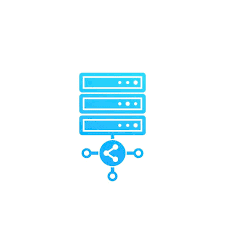 Web hosting comes in many guises. You can have a free website on a free domain with a completely free web hosting package right through to a high-end dedicated server (or several) which may end up costing you thousands per month.
The key to getting a server that not only meets your website's demands but also doesn't hurt the pocket so much is to quite simply pay for what you need. Don't envisage you'll need more than you do and don't think that you can "get away" with paying less. Let me elaborate.
Choosing a Company
Whether you're hosting 1 site or 100, there is a solution. Whether you need 1GB of disk space or 100GB – there is a solution, and so on. What people tend to do here however is not work out what they need beforehand which means they may end up overpaying month to month or not taking a package out that fits their needs. This is a mistake on so many levels and one you have to be careful of.
The first thing to do is work out what sort of disk space you need.
If you've got a small WordPress blog that you update once a month, there is going to need a lot less space than an eCommerce shop with 10,000 products with images/videos or a community with 100,000 users. That's common sense.
If you can get an idea on how big your site is, the files, the database and allow adequate space for weblogs then you'll have a great idea on how much you need. Obviously leave a little room for growth but you'll no doubt find most websites will be perfectly fine with 1GB of disk space. So not much to worry about on this front – unless you've developed the next Facebook!
Domains
Next we come to domains. a number of add-on domains you can place on accounts are a big selling point from web hosting companies so if you are planning on running several sites on your new hosting package, make sure you know how many you'll need and keep in mind future growth.
So many times personally I've taken out a web hosting plan with a single domain and then just a couple of weeks later wished I'd gone for a bigger/better package.
You will need to keep other things in mind too. Firstly, databases. Believe it or not there are hosts out there who charge extra if you want a MySQL database or don't include them at all in their packages.
Be sure you find out what the deal is here as the last thing you want to do is pay for a cheap hosting account and then be told you can't add a database! The same goes for control panels such as cPanel. Some hosts have their own control panels which are simply awful and some hosts will sell you a VPS or cloud solution with no control panel at all – so be careful on this front. If you can find a host with cPanel it'll allow you to do everything you need to do and make the whole process fairly simple.
Conclusion
So, all things considered, if you're setting up a new website or are just looking to migrate an existing one then make sure you consider all aspects of the plan/package you're about to take. Add-on domains, databases, disk space and control panels are all important features and ultimately more important than the price so keep that in mind if you're trying to find a cheap solution.