If you're a digital marketing enthusiast looking to learn or enhance your skills, the dilemma of choosing between Lynda and Skillshare is something that might be keeping you up at night.
It's no surprise because both are great platforms with their own strengths and weaknesses when it comes to learning digital marketing.
In this blog post, we'll compare Lynda vs Skillshare in [year] and help you make an informed choice about which one works best for your specific needs.
We'll discuss key aspects such as course content quality, instructor credentials, pricing points, and customer support among others so that by the end of it all you can have an idea of what fits your situation better.
Whether you're just starting out in Digital Marketing or are already experienced but want to stay ahead of the curve – this comprehensive guide is for you!
LinkedIn Learning Overview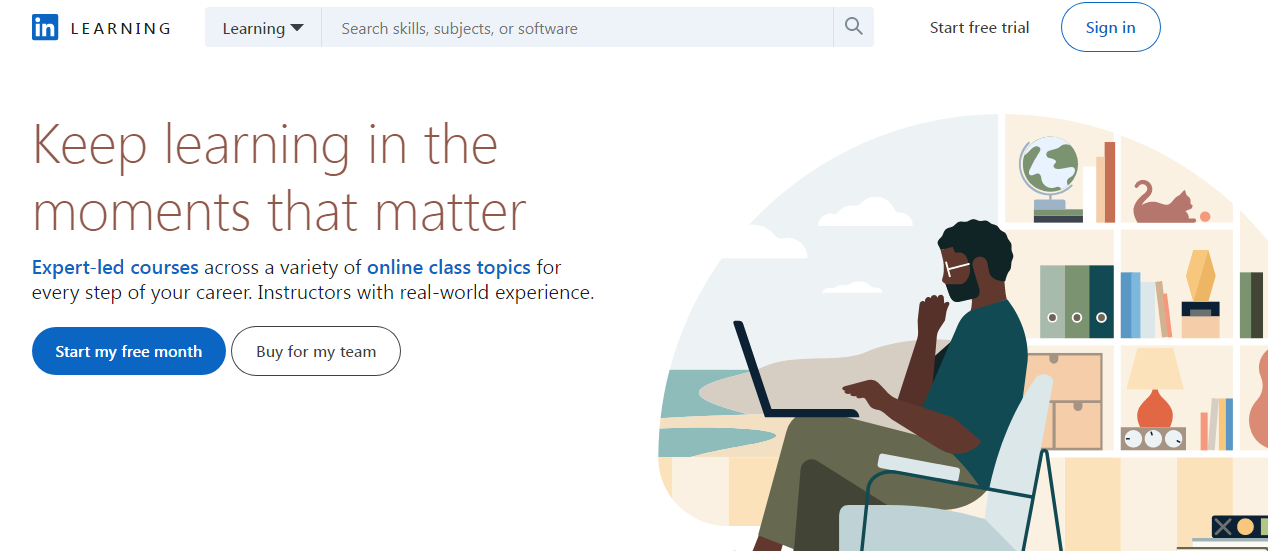 When it comes to professionally-focused online learning, LinkedIn Learning stands out as one of the top platforms available.
With its comprehensive library of over 15,000 courses and tutorials, users have access to an array of classes related to business, technology, creative and design topics.
Unlike other educational platforms that offer mostly basic level courses, LinkedIn Learning provides content for all levels from beginner to advanced.
To get started on the platform you first need to create a free account which requires verifying your email address.
Once you're logged in you may choose from a number of available classes or search for something specific like coding in Python or project management techniques.
Several tools are also available such as the ability to bookmark any video lesson so it's easy to pick up where you left off studying or share course links with others in your network.
If you want more structure than just taking individual lessons then there are many collections of courses designed around a certain theme such as programming or digital marketing.
All course content is created by experts in specific fields and they also review each lesson before they are posted on the platform.
This ensures that lessons are always up-to-date with current industry best practices and standards.
Plus, if you're looking for additional references many instructors include extra resources within their lectures such as recommended websites and books for further exploration. 
Aside from taking individual classes or collections, LinkedIn Learning also offers certification programs that allow users to get recognized for completing certain modules within a course series.
It's a great way to add credibility to your resume and demonstrate mastery in a specific subject area like graphic design or photography composition basics. 
In addition, LinkedIn Learning has an app which lets users access their courses directly on mobile devices making it even easier to find time for learning no matter where they are located geographically.
With its expansive library of quality lessons backed by expert instructors, LinkedIn Learning is sure to provide valuable knowledge and insight into various professional topics regardless of user experience level!
Skillshare Overview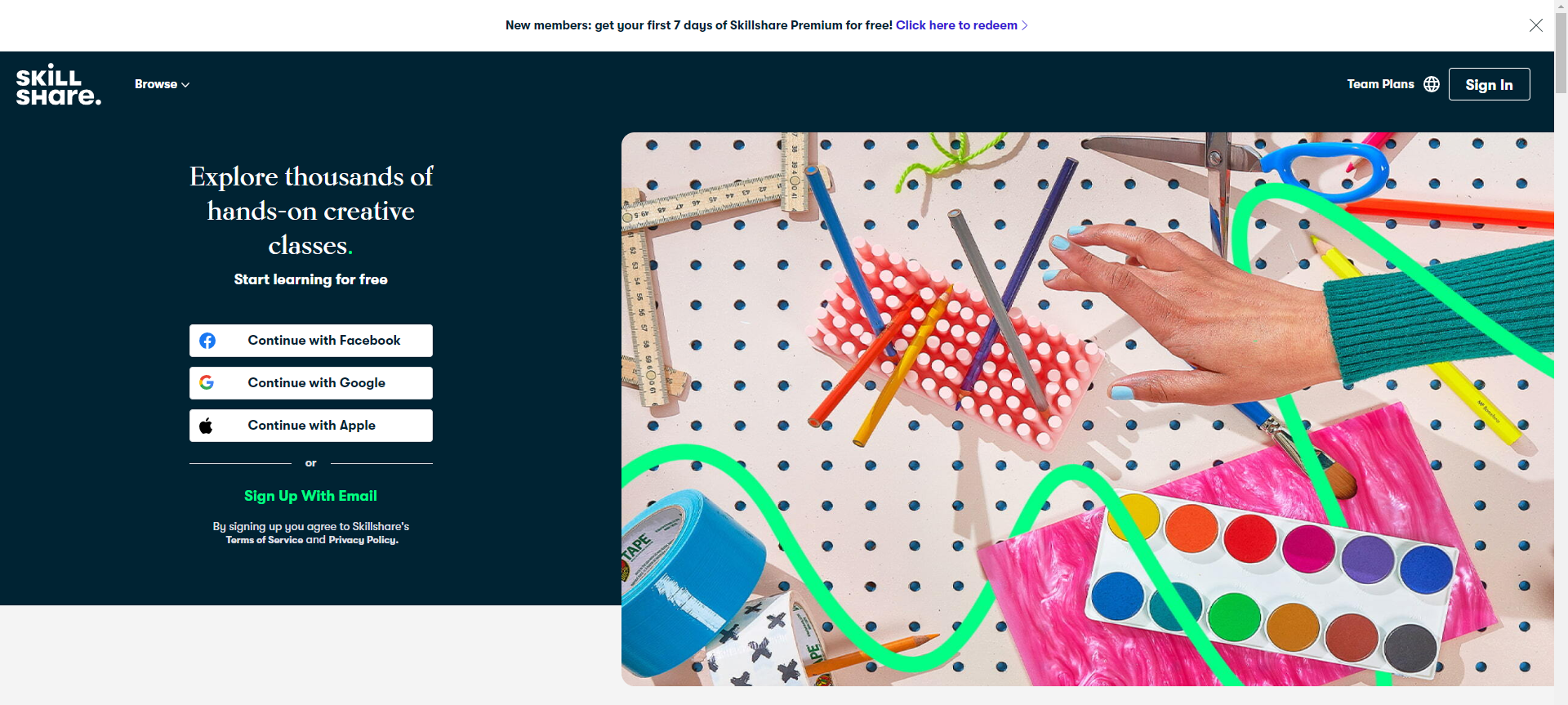 Skillshare is an online learning platform designed to teach students a variety of skills and topics. Founded in 2011, Skillshare now provides over 25,000 courses from more than 10,000 teachers in their ever-growing library.
Whether you're looking for technical skills such as coding or design, creative classes like photography and drawing, lifestyle courses like cooking and gardening, or even business classes that can help you launch a career or start a side-hustle – Skillshare has something for everyone. 
A major feature of the learning experience at Skillshare is the focus on community building – throughout each course students can access mentors who are available to answer questions both through messaging and live video sessions.
As well as connecting with experts the platform also allows users to connect with other learners around the world who have similar interests and passions.
This makes learning together easier and more enjoyable than ever before. 
Different course lengths range from short-form videos which may only take minutes to watch, to longer courses spanning multiple weeks which allow students to really dive deep into the material being taught.
All Skillshare classes are created by experienced professionals who know their stuff inside out – so you can be confident that what you learn is up-to-date and relevant. 
In addition to offering extensive learning opportunities for individual learners, Skillshare also offers teams and businesses a suite of tools for professional development purposes.
Corporate subscriptions offer companies access to an array of team building activities as well as custom challenge programs that foster skill growth within their workforce.
This allows businesses to keep their employees up-to-date with the latest trends in their field without having to invest in expensive training programs or conferences. 
Overall, Skillshare's expansive library of classes provides something for almost every learner – both individual users looking to broaden their horizons or master a specific skill set, as well as businesses who need comprehensive training solutions that won't break the bank.
With hundreds of new courses added weekly there's always something new waiting to be explored!
LinkedIn Learning Instructors
LinkedIn Learning Instructors are specially chosen professionals from a variety of fields who share their knowledge and experience through engaging, interactive video lessons.
They bring a wealth of knowledge, skills and insights to learners through their unique teaching styles. 
LinkedIn Learning Instructors are carefully chosen for their expertise in their respective fields, as well as the ability to facilitate learning effectively.
Each instructor is thoroughly vetted in order to ensure they have the right qualifications and experience to provide learners with the highest quality education possible.
From authors and trainers to executives and industry professionals, LinkedIn Learning Instructors have diverse backgrounds and life experiences that can help any learner gain valuable insight into whatever topic they're studying. 
To make learning easier, LinkedIn Learning provides instructors with powerful tools designed to engage learners and foster creative thinking.
Features such as interactive quizzes, multimedia elements and game-based activities make it easy for instructors to create immersive learning experiences tailored to each individual student's needs.
Furthermore, instructors benefit from an intuitive platform with features such as analytics tools, feedback mechanisms and project management capabilities that enable them develop engaging curriculums quickly and easily. 
LinkedIn Learning Instructors also receive support from company staff who assist them in creating high-quality course materials and keeping up-to-date with best practices for online instruction.
The combination of highly qualified teachers plus convenient features makes learning on LinkedIn Learning an enjoyable experience for both students and instructors alike.
Skillshare Instructors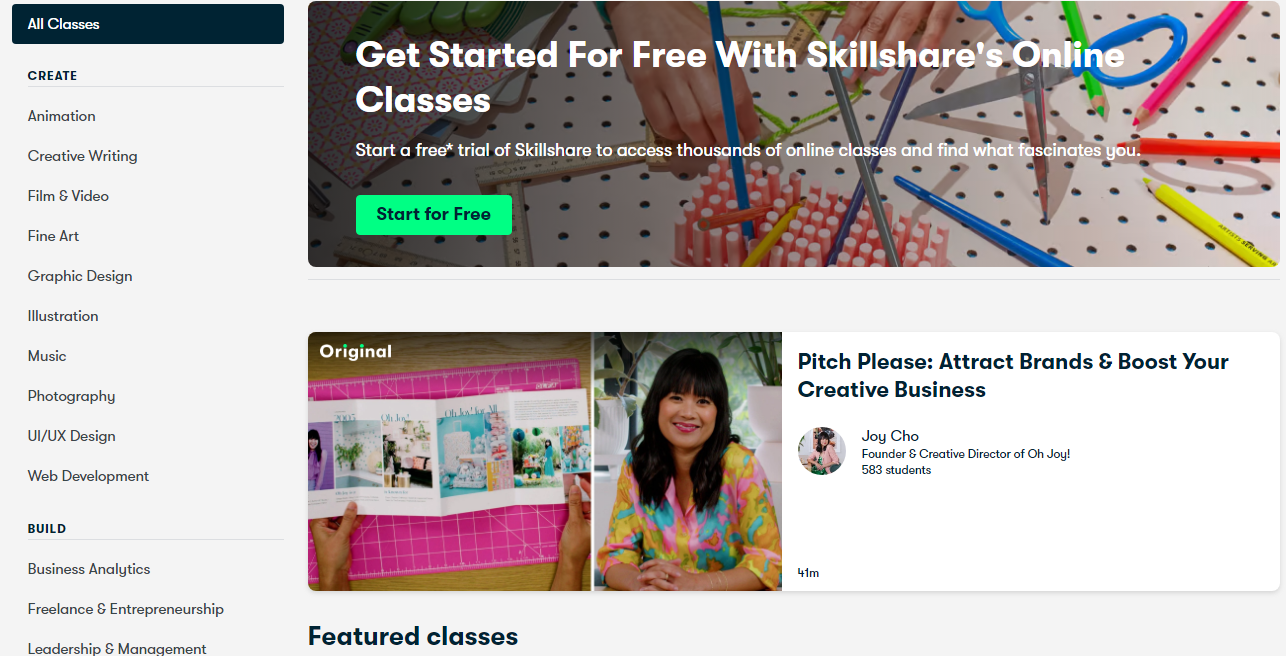 Skillshare instructors are a great asset to the online learning community. As passionate educators and professionals in their fields, they bring a wealth of knowledge and experience to their courses, making them invaluable resources for learners of all levels.
Skillshare instructors are diverse, coming from all backgrounds, professions, and locations around the world.
They range from entrepreneurs and graphic designers to fashion designers, software developers and writers.
With such a broad selection of instructors, learners can easily find the right course to meet their needs or interests.
Each instructor has developed lessons that are tailored to their individual expertise.
Whether it's drawing or coding; film editing or UX design – Skillshare instructors have created courses suitable for both beginners and advanced learners.
Not only do they provide step-by-step guidance but also offer insight into their own experiences which can be beneficial for students looking to gain more in-depth understanding of a particular subject. 
What's more is Skillshare instructors make sure each student receives personalized feedback throughout the duration of the course.
This helps ensure that everyone is able to stay on track with their goals by receiving immediate assistance when needed.
Moreover, feedback received from an experienced professional is especially valuable as it gives an additional perspective on how best to approach various projects or tasks related to the subject matter. 
In addition to providing quality instruction in their areas of expertise, Skillshare instructors also make themselves available outside class hours through forums and Q & A sessions so they can interact directly with students who have questions about the material covered in class or even ask for advice on specific projects they're working on.
This commitment to actively engaging with students ensures everyone gets maximum value out of each lesson series offered by Skillshare instructors. 
All in all, Skillshare Instructors are a valuable resource when it comes using online learning platforms like Skillshare as they not only provide quality educational content but also foster meaningful engagement between teachers and students alike – allowing everyone involved in the process an opportunity to improve themselves while gaining useful knowledge along the way.
Pricing Plans of LinkedIn vs Skillshare:
LinkedIn Learning Pricing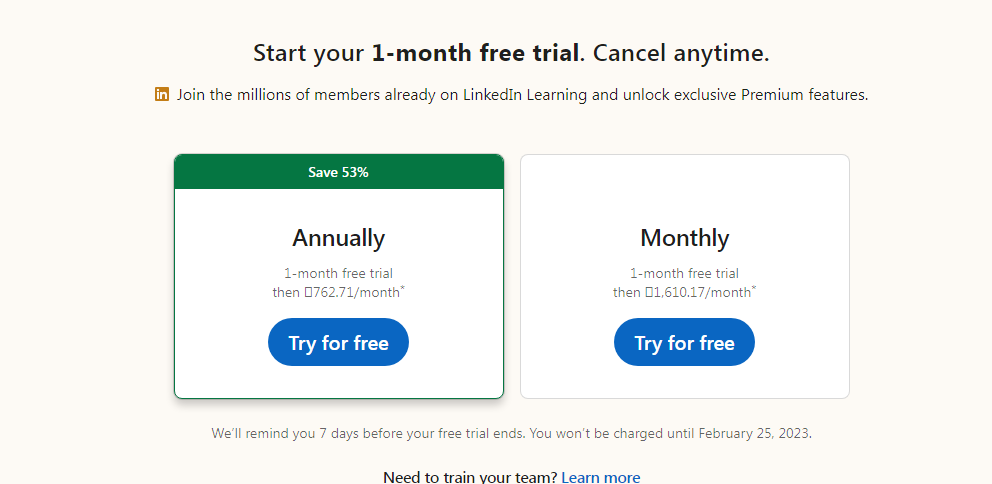 Basic membership plan – $19.99/- per month Premium membership plan – $29.99/- per month
Skillshare Pricing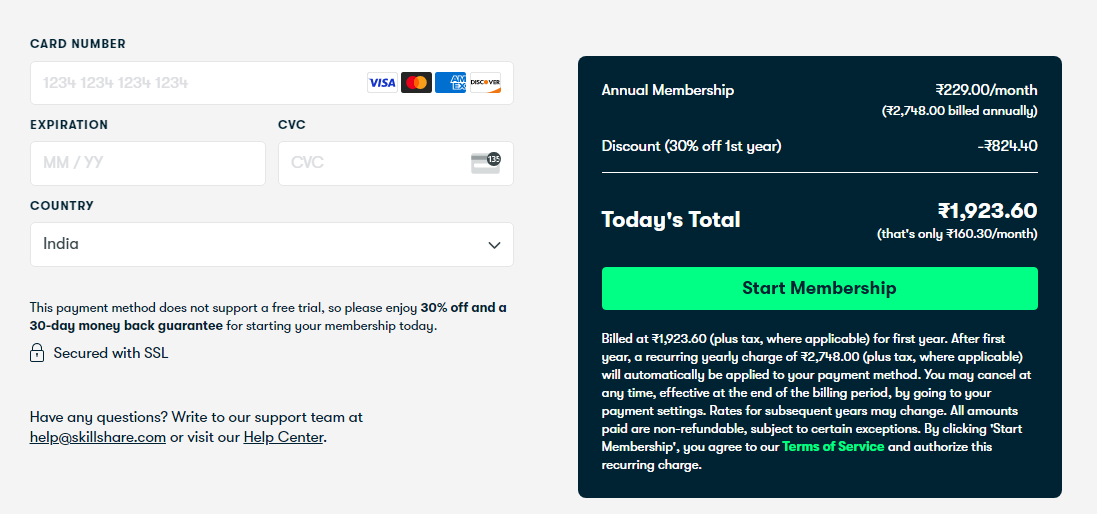 In Skillshare, the Annual plan is the most recommended plan, which is priced at $13.99 per month. It is billed as $168/- annually. 
Apart from the annual plan, you can purchase the courses in Skillshare on a monthly basis priced at $32/month only.
Quick Links:
Conclusion: Lynda vs Skillshare 2023
Lynda and Skillshare are both popular online learning platforms. Which one is better for you in 2022? It depends on your needs and goals.
If you want to learn specific skills from expert instructors, then Lynda is a good choice. If you're looking for a more affordable option with a wide range of courses, then Skillshare might be a better fit.
Whichever platform you choose, make sure it offers the courses and features that you need to reach your learning goals.