Growing your blog is an exciting journey. You have a great idea, and you've been blogging away for a while now… yet you're not seeing the traffic growth that you expected.
Don't worry; there are plenty of ways to take your blog to the next level. 
How to Increase Your Blog Traffic? 2023
Here are some tips on how to grow your blog traffic and reach 10,000 page views! 
Write Compelling Headlines
One of the most important things you can do to increase your blog traffic is to write compelling headlines.
Your headline is the first thing people will see when they come across your blog post, so it's important to make it count. A good headline should be interesting, accurate, and descriptive.
Create Quality Content 
One of the most important things when it comes to growing your blog is creating quality content.
Quality content means content that engages readers, provides helpful information, and is relevant to topics that people are searching for.
This can be achieved by focusing on writing regularly with consistency, using keywords in your post titles and body copy, formatting posts for readability, adding visuals like images or videos, and responding quickly to comments or questions from readers. 
Create an SEO-Friendly Website
Search engine optimization (SEO) is one of the most important aspects of growing your blog traffic.
In order for people to find your website, it needs to be optimized for search engines like Google and Bing.
This means ensuring that your content contains relevant keywords and phrases so that when someone searches for something related to what you offer, they are more likely to find it on your site.
Additionally, make sure that each page on your website has a unique title tag and meta description so visitors know exactly what they will find if they click through. 
Optimizing Content for Search Engines 
Another way to increase blog traffic with SEO is by optimizing your content for search engines.
This means writing compelling titles and descriptions that contains:
relevant keywords;

using internal links throughout your posts;

creating engaging visuals;

including meta tags;

and regularly updating old posts with new information or fresh images and videos.
By doing these things, you can ensure that your content is as visible as possible within search engine results pages (SERPs).
This will help draw more organic traffic from both human readers as well as bots from Google and other search engines. 
Use Keywords Strategically
When you're writing a blog post, be sure to use relevant keywords throughout the text.
This will help your blog posts show up in search engine results when people are looking for information on topics that you write about.
However, don't go overboard with the keywords search– using too many of them can actually hurt your search engine ranking.
Optimize Your Images
Another way to help your blog posts show up in search engine results is to optimize the images that you include in them.
When you upload an image to your blog, be sure to include relevant keywords in the file name and fill out the alternate text field with a brief description of the image.
This will help search engines index your images and improve your chances of appearing in image search results.
Link to Other Websites
Linking to other websites is a great way to increase the number of people who visit your blog.
When you link to another website, be sure to choose a site that is relevant to your niche and add a short description of why you're linking to it.
For example, if you write a blog about parenting, you could link to a website about child development or parenting resources.
Guest Post on Other Blogs
Guest posting is another great way to get more eyes on your own blog. Find blogs that are related to yours and offer to write a guest post for them.
Be sure to promote your guest post on social media and link back to it from your own blog so that people can find it easily.
Participate in Online Communities
There are likely online communities related to the topic of your blog where you can participate in discussions and meet other like-minded people.
For example, if you have a cooking blog, you could join an online forum for cooks or food lovers. Getting involved in these communities will help you meet new people and promote your blog at the same time.
Hold a Contest or Giveaway
People love contests and giveaways! Hosting a contest or giveaway on your blog is a great way to increase traffic as well as build up excitement around your brand.
Be sure to promote your contest or giveaway on social media and make it easy for people to enter by providing clear instructions on how to do so
Promote Your Content on Social Media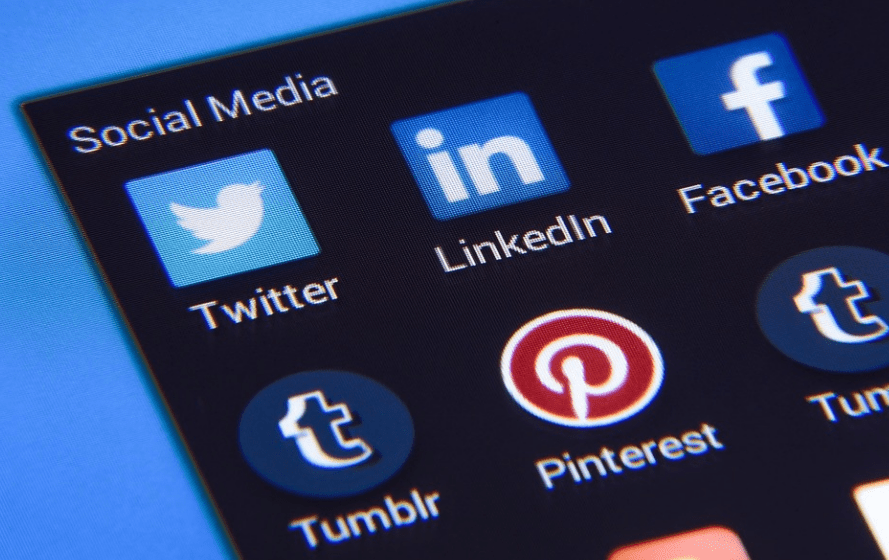 Social media is a great way to reach more people with your blog post. Every time you publish a new post make sure you share it on all of your social media channels such as Facebook, Twitter, Instagram etc.
Additionally create special hashtags that relate to the topic of the post so people can easily find them through searches.
And don't forget about other social media networks too—Pinterest can be especially effective in getting people interested in what you're writing about!                                           
Grow Your Email List 
Having an email list gives you a direct connection with potential customers so they don't forget about your blog once they leave it.
Encourage readers to sign up for your mailing list by providing incentives such as discounts or exclusive offers only available through signing up.
Use this list for updates about new posts or promotions related to previous ones; this will keep them engaged and coming back for more!  
Collaborate with Other Bloggers
Collaborating with other bloggers is a great way to cross-promote each other's content and reach a wider audience.
There are many ways you can collaborate with other bloggers, such as guest posting on each other's blogs, writing collaborative posts, or participating in joint interviews or webinars
Quick Links:
Conclusion: How to Increase Your Blog Traffic? 2023
Growing your blog traffic doesn't happen overnight but with dedication and hard work it's possible!
Keep creating quality content consistently, promote it on social media networks and build an email list that will help bring more readers back again and again.
With these tips under your belt you should now have a better understanding of how to take your blog beyond its first 10 000 page views! Good luck on this journey!